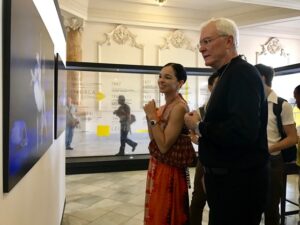 The opening of the show at the Gran Teatro de La Habana was an extraordinary experience. Hundreds of people attended. There were introductions and a few speeches before the exhibit opened.
Viegnsay Valdes and her family were there to support the exhibition and she was the star of the show.
Photos, TV News, journalists, autographs and many admirers. It was an amazing time for me. Never have I seen so many people enjoying my photography.
It was was a special moment. Last night I was on the National news for Cuba being interviewed about the exhibit. In Cuba this is a big deal. For me to, it is an amazing experience.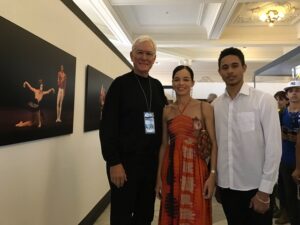 Today it is back to work for everyone. I spent this morning photographing Viegnsay practicing for her perf
ormance next Tuesday. I look forward to photographing a lot of Ballet during the
next couple of weeks during the International Festival of Ballet.